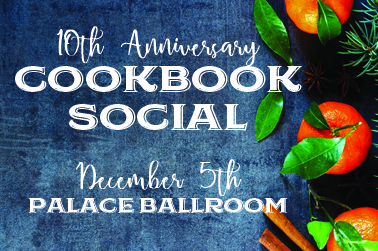 10th Anniversary Cookbook Social
DATE: Monday, Dec 5th
TIME: 4:30pm - 7:30pm
LOCATION: Palace Ballroom

Join us as we celebrate the 10th anniversary of our favorite holiday event, the 2016 Cookbook Social, back this year at the Palace Ballroom in downtown Seattle! Our festive elves have gathered some of the best cookbook authors and local purveyors to help you get a jumpstart on your holiday shopping needs.
---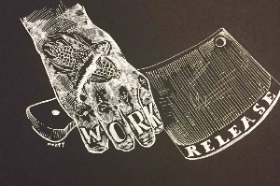 Work Release Dinner at Carlile Room
DATE: Wednesday, Nov 30th
TIME: 6:30PM
LOCATION: The Carlile Room

Work Release is a dinner series by line cooks, sous chefs, and chefs de cuisines from around town who want to cook something outside their normal house of employment. Nothing is off limits. We invite you to come taste something unexpected from the cooks you know and love. Join us for Round 4 as our very own Carlile Room cook Creston White makes dinner!
---